All hope is lost, I am admitting defeat for Fabriholics Anonymous in May.  The Great Fabric Destash was awesome when I was getting rid of fabric.  Then, when I had some extra cash, I wanted to purchase more fabric.  I know that this was one of my stipulations with my pledge.  If I sold fabric, I could buy fabric.  But this cycle is a slippery slope!  I found some great deals and must haves that I have been eyeing up for some time.  I tracked down a couple precuts in a fabric line, so of course I need yardage to complete the quilt.
Chez Moi Hunky Dory jelly rolls and yardage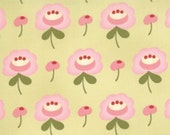 SSSSSSSSS
Kate Spain Honey Honey jelly roll, charm packs, and assorted FQ bundle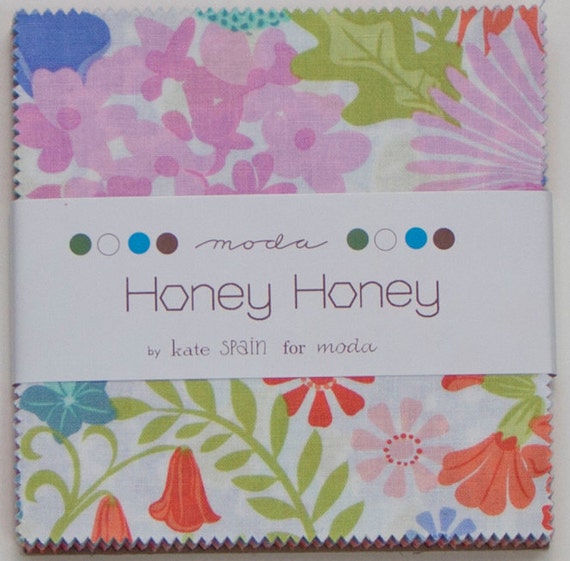 Kate Spain's Twelve Days of Christmas Layer Cake and yardage
Bonnie & Camille's Marmalade Bloom in Blueberry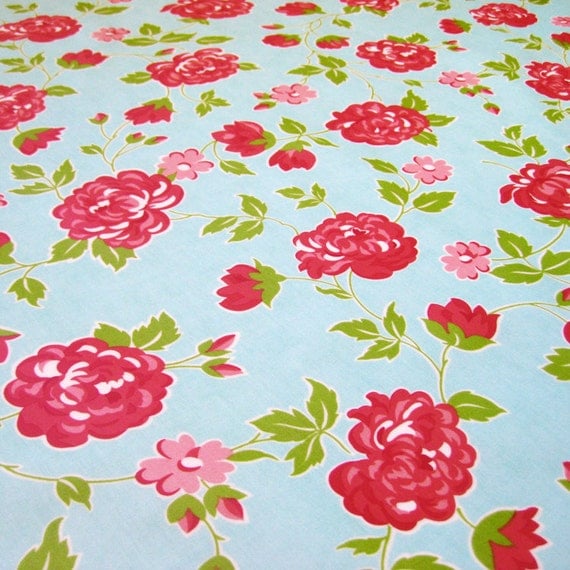 I have been looking for this for over a year.  I was able to purchase 2 yards off Etsy – from someone who was now destashing.  Yay!
Tula Pink Parisville Eye Drops in Pomegranate yardage
I am a sucker for Tula Pink fabric, I can't help it!
Unfortunately, I didn't sell any fabric this month.  It has been too busy with graduations, school year ending, and life in general.
I am trying to finish up my WIPs, but I may treat myself for finishing up a few projects.
I do have to say, that I don't foresee June or July being big fabric purchase months.  I will be unplugged from technology while traveling.  That will definitely help!  I have more hope for June being a success!  Plus the Fabricholics Anonymous pledge is done by July 1, 2014!